Proud to be the Premier Real Estate Agents in Elanora / Palm Beach & the Southern Gold Coast
Lifestyle First Realty is a proudly family-owned, long-established, professional real estate agency located in Elanora. We serve clients across Elanora, Palm Beach, and the entire Southern Gold Coast and Tweed Heads regions.
Backed by decades of collective real estate experience, our dedicated team focuses on delivering exceptional results for every one of our clients. This includes achieving a premium price, negotiating the most favourable terms and conditions on your behalf, and expertly managing your investment property.
Customer Service Excellence is our No. 1 priority
At Lifestyle First Realty, we genuinely care about our clients and our local community. We take a tailored, personalised approach to each client and every property. As a result, we've established a strong, long-standing reputation in Elanora / Palm Beach and throughout the Southern Gold Coast community for our honesty, trustworthiness confidentiality and amazing results.
The Lifestyle First Realty team do things from the heart, and we truly want to make a difference. You're never "just a number" to us. We're genuinely honoured to have you as our client.
Clients partner with us for our superior negotiation skills, fantastic service and comprehensive knowledge of property legislation. Our team's competence, ability and delivery of service excellence underpin the exceptional results we consistently achieve.
We tap into our comprehensive experience to help guide you through the sales process. Our role is to tackle any tough conversations or challenging situations that property owners can find themselves in. Rest assured, we are here to guide you and your family with empathy and compassion, while focusing on delivering the best possible outcome for you and facilitating your smooth transition to the next stage of your life.
Our service often extends well beyond the sale, with so many of our clients becoming friends. They truly value our extensive knowledge, expertise and trusted advice on all property-related matters.
A Proud Local History
Lifestyle First Realty was established in 2007. Our principal, Lorraine O'Brien, is a 3rd generation born-and-bred local who has been in the real estate industry since 1988.
We're proud of our status as long-term local residents and as the go-to agents for Elanora / Palm Beach and beyond.
If you want to know what's going on, ask a local! We know the history of our beautiful area, surrounding suburbs and communities extremely well. This includes Elanora, Palm Beach, Currumbin, Currumbin Waters, Burleigh Waters, Tallebudgera, Coolangatta, Tweed Heads and Banora Point. Our team covers the entire Southern Gold Coast and Northern New South Wales regions. We're more than happy to share our comprehensive and informative local knowledge with you – just ask us.
Caring for our Local Community
Our community means everything to us.
Inspired by our amazing principal, Lorraine O'Brien, the Lifestyle First Realty team is involved in a wide range of community and charity work. This includes co-ordinating an annual garage sale event in Elanora's Lakewoods Estate with the proceeds going to various charities including LIVIN.org raising awareness of mental health, organising Elanora Carols in the Park with funds raised going to various local charities, being active in two Lions Clubs and collecting and distributing donations for flood victims in Northern NSW.
Lorraine has also led the charge to address a range of important issues in the local community, including flood mitigation measures. She petitioned for a local bus service, a path to the local Tallebudgera State School, Lakewoods Estate playground, volunteers to work with the elderly and is actively involved in fundraising for local causes.
Lifestyle First Realty – At Your Service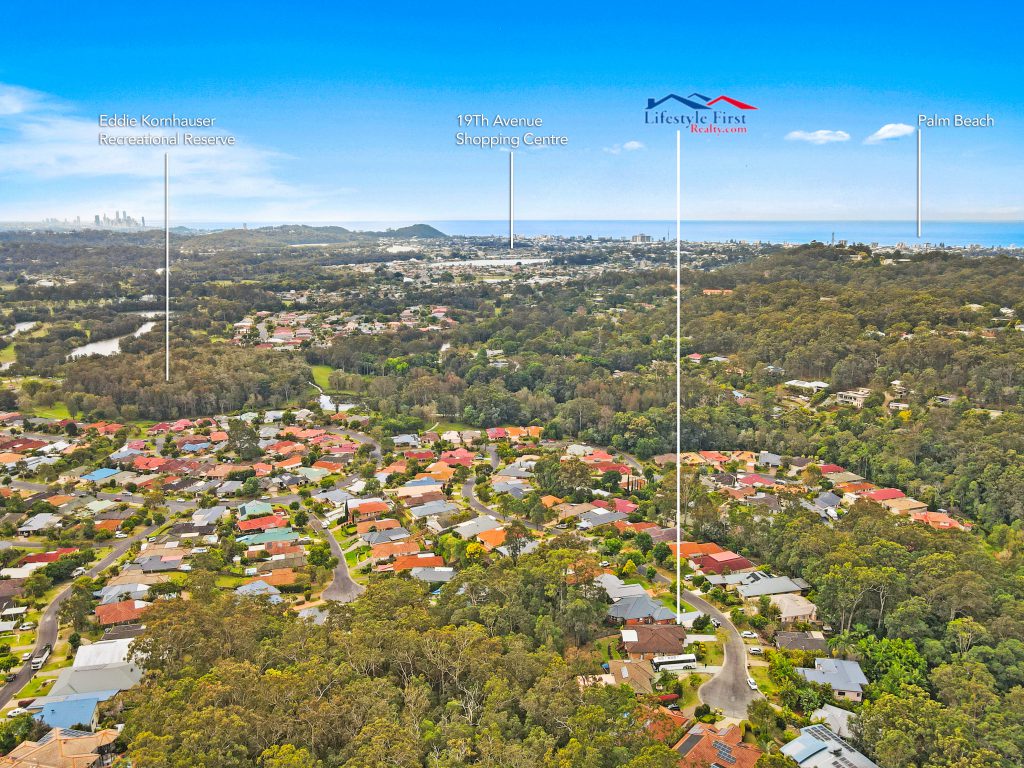 Want to experience the outstanding service our Lifestyle First Realty team is renowned for? Contact us today to chat about your property goals or arrange a sales or rental appraisal on your property. Our friendly team is always at your service.